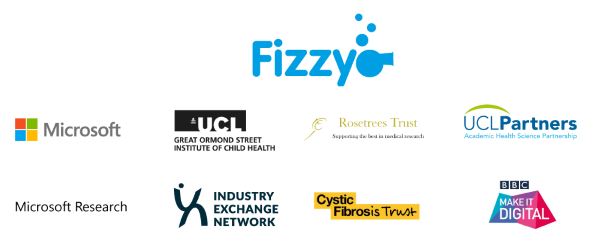 Project Fizzyo!
Check out Repos for links to the main Fizzyo Repo and information to help you with your Fizzyo hack.
About Fizzyo
Cystic Fibrosis is a chronic, life-limiting condition affecting sufferers from birth. Approximately 1 in 2500 babies are born with CF.
With improved prevention and treatment life expectancy for patients has slowly increased and currently stands at an average of 41 years of age.
Project Fizzyo is about trying to improve physiotherapy care for children with Cystic Fibrosis. Airway clearance techniques (ACTs), physical activity and exercise can mitigate the progression of Cystic Fibrosis (CF) lung disease, but routine physiotherapy treatments are burdensome and adherence is low. Traditional research methods (RCTs) have failed to produce credible evidence to guide practice, partly because 'blinding' isn't possible and patient preference can confound results.
We have worked with engineers and designers and UCL computer science students through the Industry Exchange Network (IXN) to develop electronically chipped ACT devices and wearable activity trackers to facilitate automatic data transmission from the homes of children with CF to the clinicians and researchers caring for them. Industry partners (Microsoft) and UCL computer science experts and students have also helped us develop computer games driven by breathing through an ACT device (to enhance treatment enjoyment and adherence).
The project will use this technology for passive remote capture and transmission of longitudinal data during ACTs, physical activity and exercise daily in 160 children over 18 months. A data scientist will use this data, reconciled with individual demographic and longitudinal clinical records, to identify positive and negative clinical outcome predictors. Computer gaming will be introduced and removed (interrupted time series design) to evaluate the effect of gaming on ACT adherence and clinical outcomes during the study.
This exciting remote monitoring platform has the potential in future to guide personalised physiotherapy prescription based on individual treatment responses, generate accurate, sustainable population-based physiotherapy registry data, and provide a template for remote monitoring of other interventions in CF across the NHS.
The Fizzyo device is a wireless sensor that connects to existing CF Physiotherapy equipment, turning breaths into controls for video games.
Winner of Tech for Good Ability.Net Digital Health Award 2017.



Start Hacking! There's a lot you can do with the resources below. There are some getting started guides for starting on your Fizzyo game development Journey.
Project Fizzyo Unity3d Resources
Understand how to get started with the Project Fizzyo Unity3d Framework Project Fizzyo.



Innovative big data analysis methods will be used to address the primary research questions below:
What is the proportionate impact of adherence with prescribed ACTs and exercise on clinical outcomes in children with CF?
What is the specific impact of feedback or gaming technology during ACTs and exercise on adherence over time and the impact of this adherence on clinical outcomes?
Which particular ACT technique is associated with the best clinical outcomes in children with CF, aged 6-16 years? (and at what ages or stages of disease are different ACTs most effective)
What is the minimum effective dose of ACTs, physical activity or exercise and the proportionate benefits of each to sustain optimal lung function and exercise capacity, and reduce hospital admissions?
Can any improvements in adherence to ACTs from feedback or computer gaming be sustained over long periods of time?
Can remote monitoring and big data analysis help identify sensitive composite outcome measures for children with mild signs and symptoms.
"Technology such as this is not currently available and we believe has the potential to really change the way these children are cared for in the NHS." Professor Eleanor Main, University College London, Physiotherapy.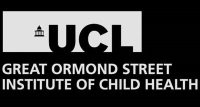 Fizzyo Team
Professor Eleanor Main, University College London, Professor Physiotherapy
Timur Kuzhagaliyev, University College London, UCL Student Team Lead,
Dr Yun Fu, University College London, UG Student Supervisor
Dr Harriet Shannon, University College London, PhD Supervisor
Emma Raywood, University College London, PhD Fellow
Sarah Rand, University College London, Physiotherapist
Helen Douglas, University College London, Physiotherapist
Kunal Kapoor, University College London, Data Science Machine Learning
Dr Colin Wallis, University College London, GOSH CF Consultant
Rachel O'Connor, Royal London Hospital, Physiotherapist
Nicky Murray, Royal Brompton Hospital, Physiotherapist
Haiyan Zhang, Microsoft Research, Cambridge, Director of Innovation
Nicolas Villar, Microsoft Research, Redmond, Senior Researcher
Lee Stott, Microsoft, Software Engineer
Anita Ramanan, Microsoft, Software Engineer
Mason Cusack, Microsoft, Software Engineer
Simon Jackson, MVP, Microsoft Valued Professional, UK
Jude Pullen, Maker
Ryan White, Maker
Greg Saul, Creative Design Technologist
Konglomerate Games, Abertay University
News and Updates
30th Nov 2018
The trial is now in full swing at GOSH with over 30 patients recurited and the team have been at the Royal Brompton today onboarding new patients into the Fizzyo Trial. Exciting Time.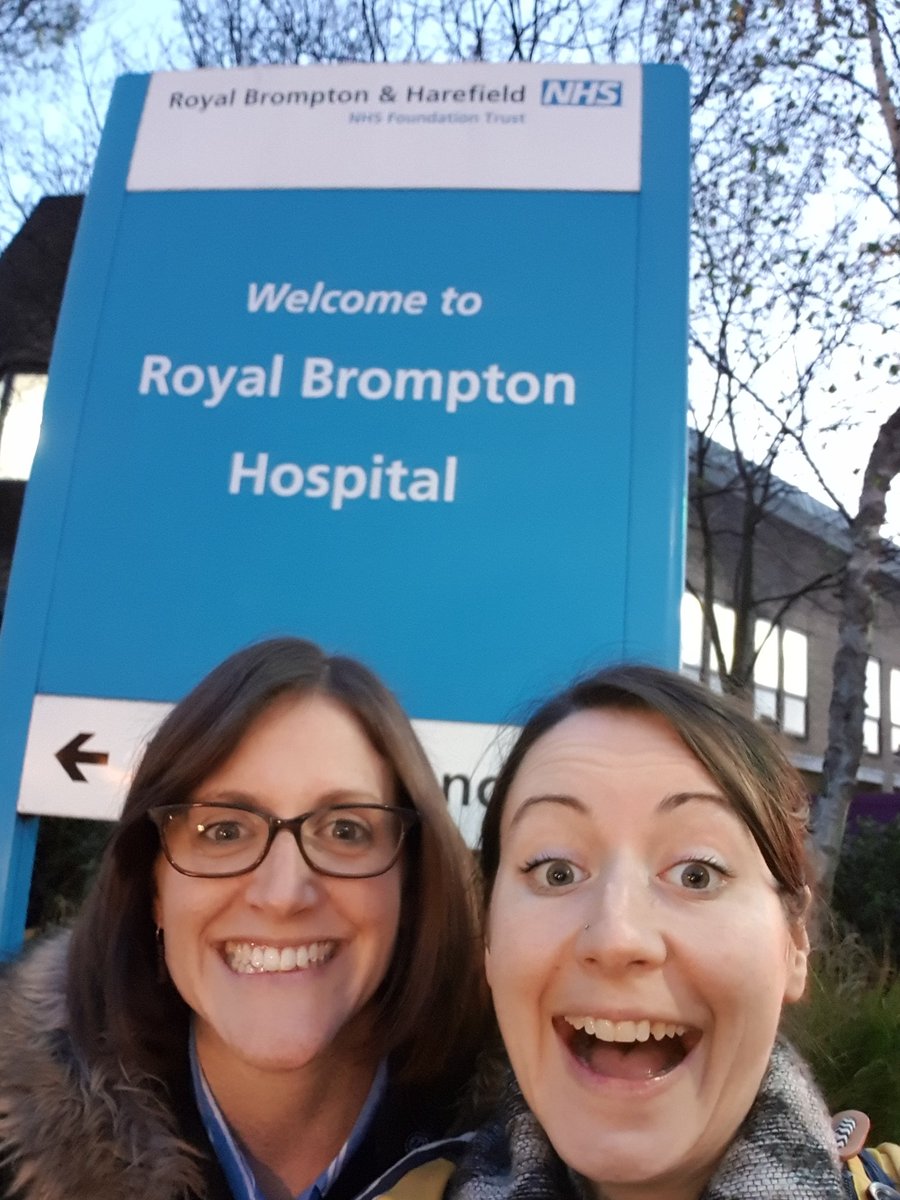 28th Nov 2018
First look at Abertay University team, @KonglomerateG as they start on FizzyoCF building games for Cystic Fibrosis patients. Check out the teams progress here
12th Nov 2018
Nov 2018 Updates - Creating a Game for Fizzyo We've made it incredibly easy to start building your Fizzyo project and registering it with the Fizzyo cloud services. To get started, you can follow these guides: Register your Game with the Fizzyo cloud services - Used to integrate your game with the Fizzyo backend. Downloading the Fizzyo Framework and integrating it with your project Adding the Fizzyo Framework to your Scene Building your Project for UWP Once your Windows 10 UWP package is created, it's read for submitting to the Fizzyo project see more details here
1st Nov 2018
Project Fizzyo: improving physiotherapy care for children with Cystic Fibrosis (CF) at Microsoft Future Decoded Download the presentation
Project Fizzyo is about using technology to transform physiotherapy healthcare for children with Cystic Fibrosis (CF). It is also about the extraordinary things that happen when experts across different industries collaborate. Lung clearance techniques and exercise can slow down the progression of CF lung disease, but these routine physiotherapy treatments are boring and burdensome. Families find it really hard to adhere to the full prescription. For Project Fizzyo, we worked with engineers and computer scientists from Microsoft, UCL and Great Ormond Street Hospital to build electronic chips for airway clearance devices and a secure and sustainable data transfer platform. We also designed computer games that are played by breathing through the chipped airway clearance device, to try and make the treatments less boring and more enjoyable. Using these innovative big data and machine learning methods, we can start to understand how sticking to prescribed treatments can improve clinical outcomes. In this session we will walk you through the project and talk about the outcomes, as well as discussing how in the future this kind of work has the potential to radically change the way we deliver and evaluate the effects of medical interventions like physiotherapy and may facilitate personalised and evolving care plans as children grow and change with life circumstances.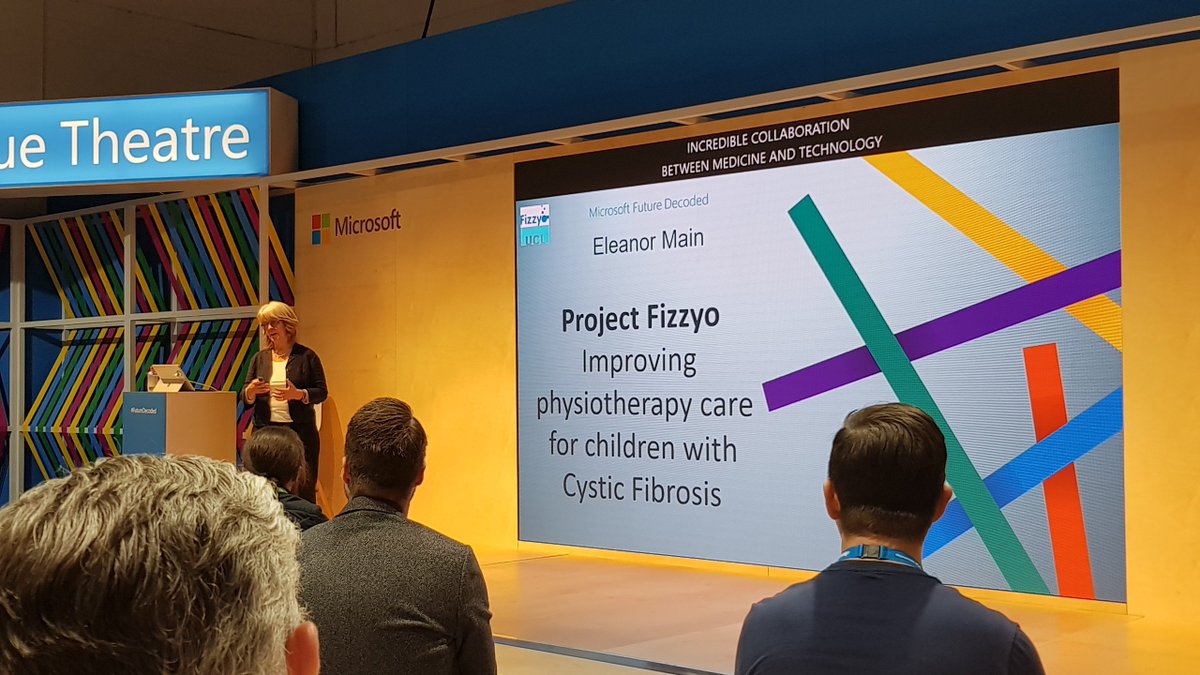 30th Oct 2018
Hello to Konglomeate Games from Abertay University who will be spending the next 12 weeks developing a game for Project Fizzyo.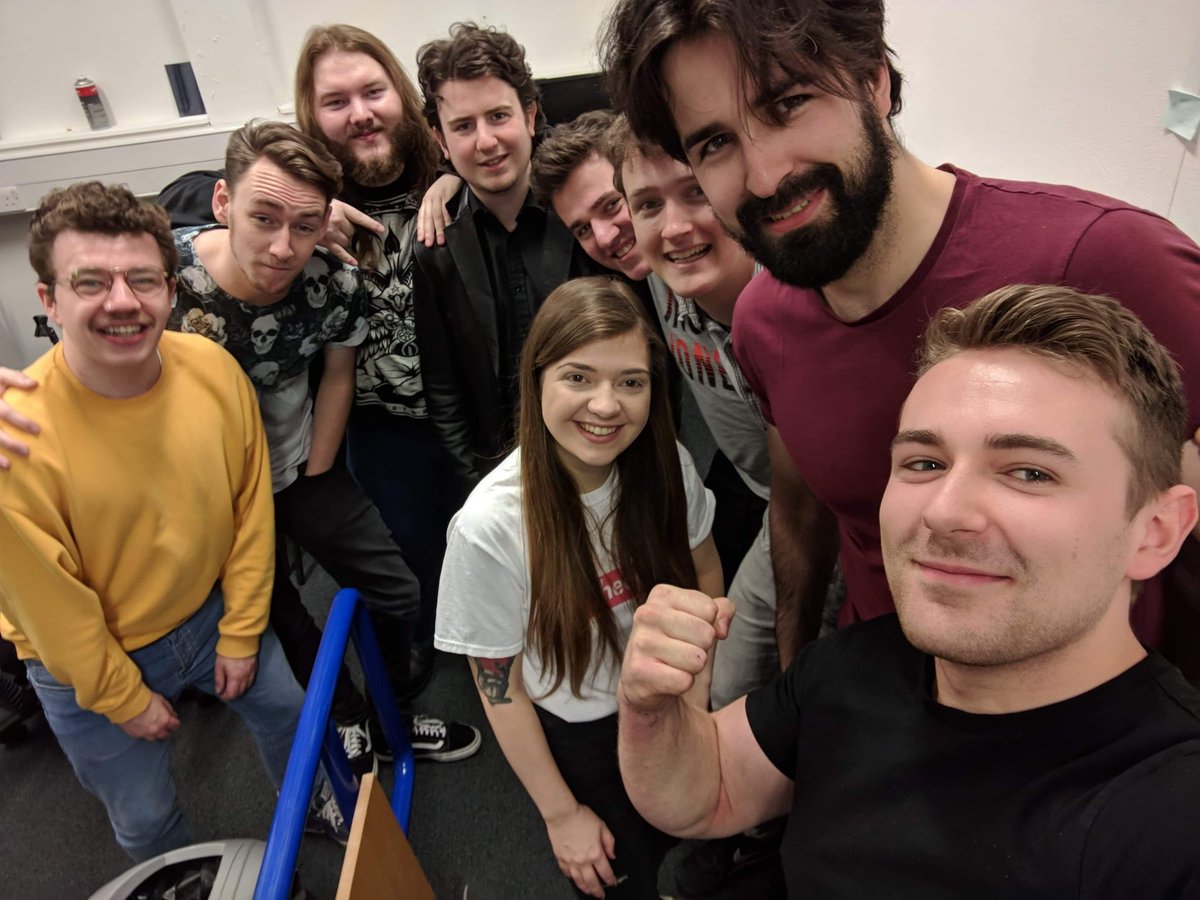 5th Oct 2018
Fizzyo devices all ready for patients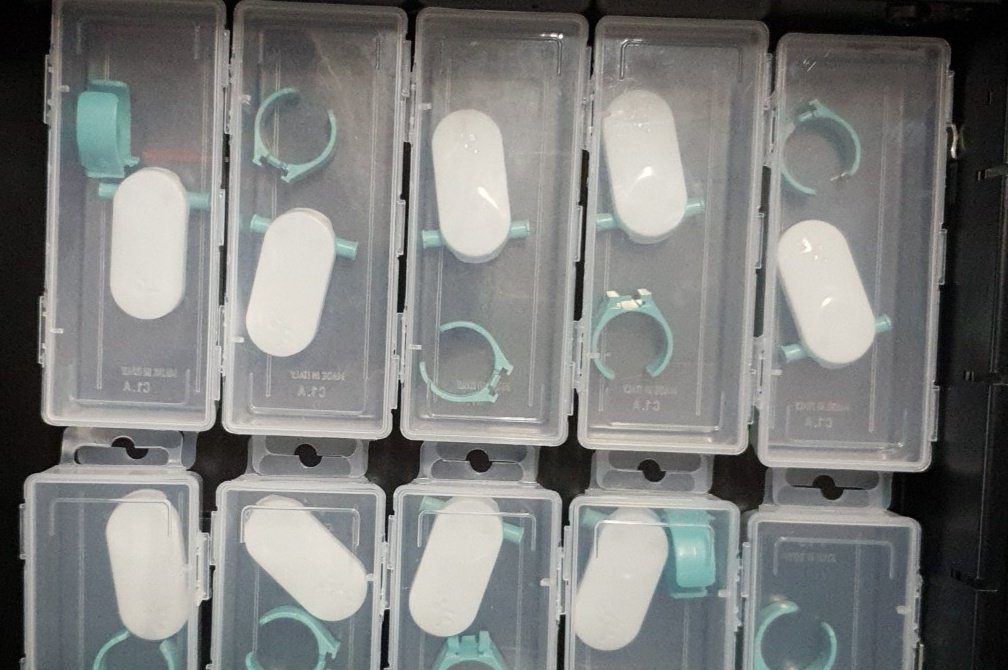 2nd Oct 2018
Project Fizzyo at the GOSH Open House Event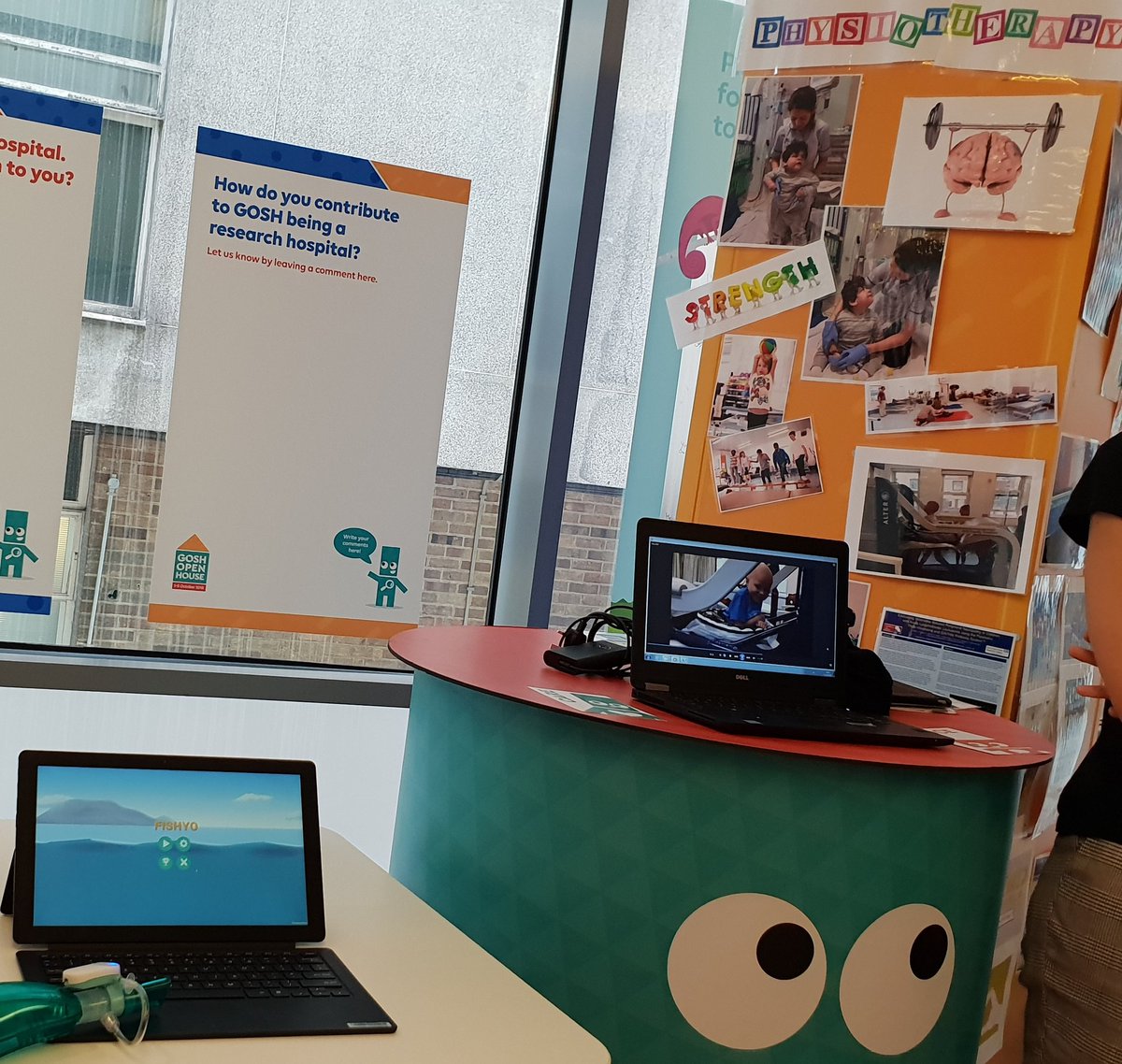 25th Sept 2018
Getting all of the Fizzyo tablets with Windows 10 devices ready for the trial.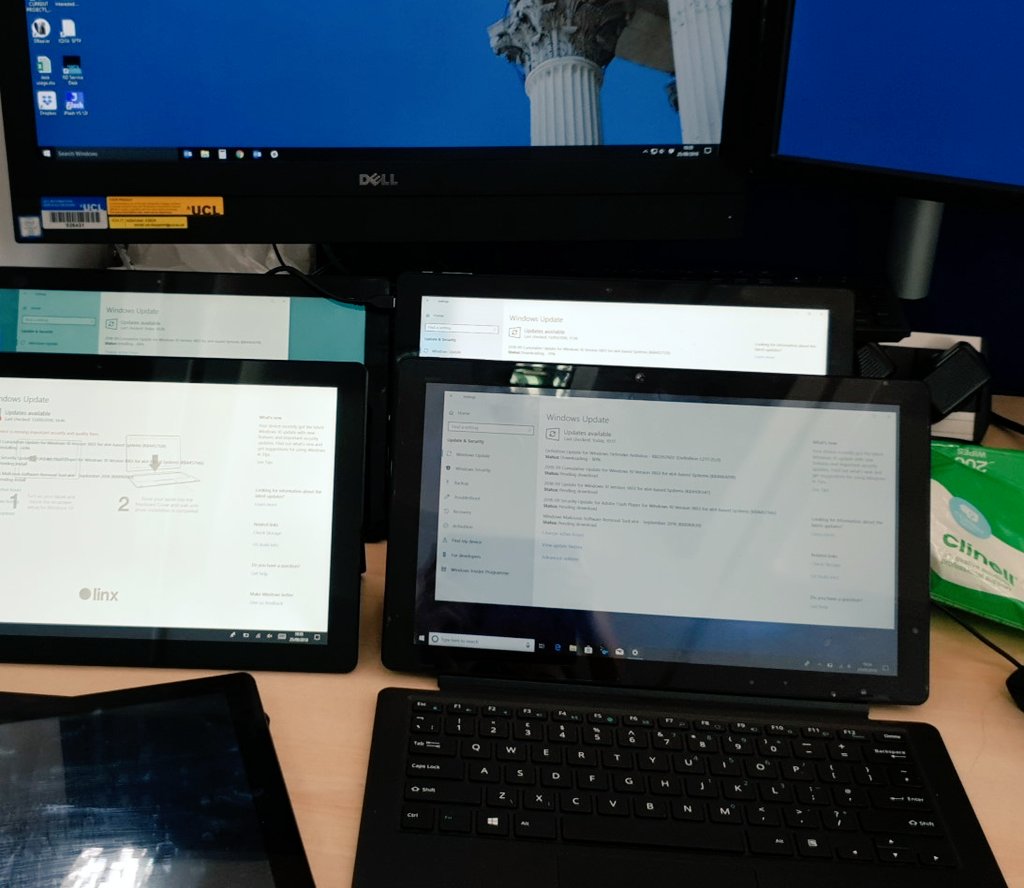 13th Sept 2018
The trial begins and the application forms are ready for posting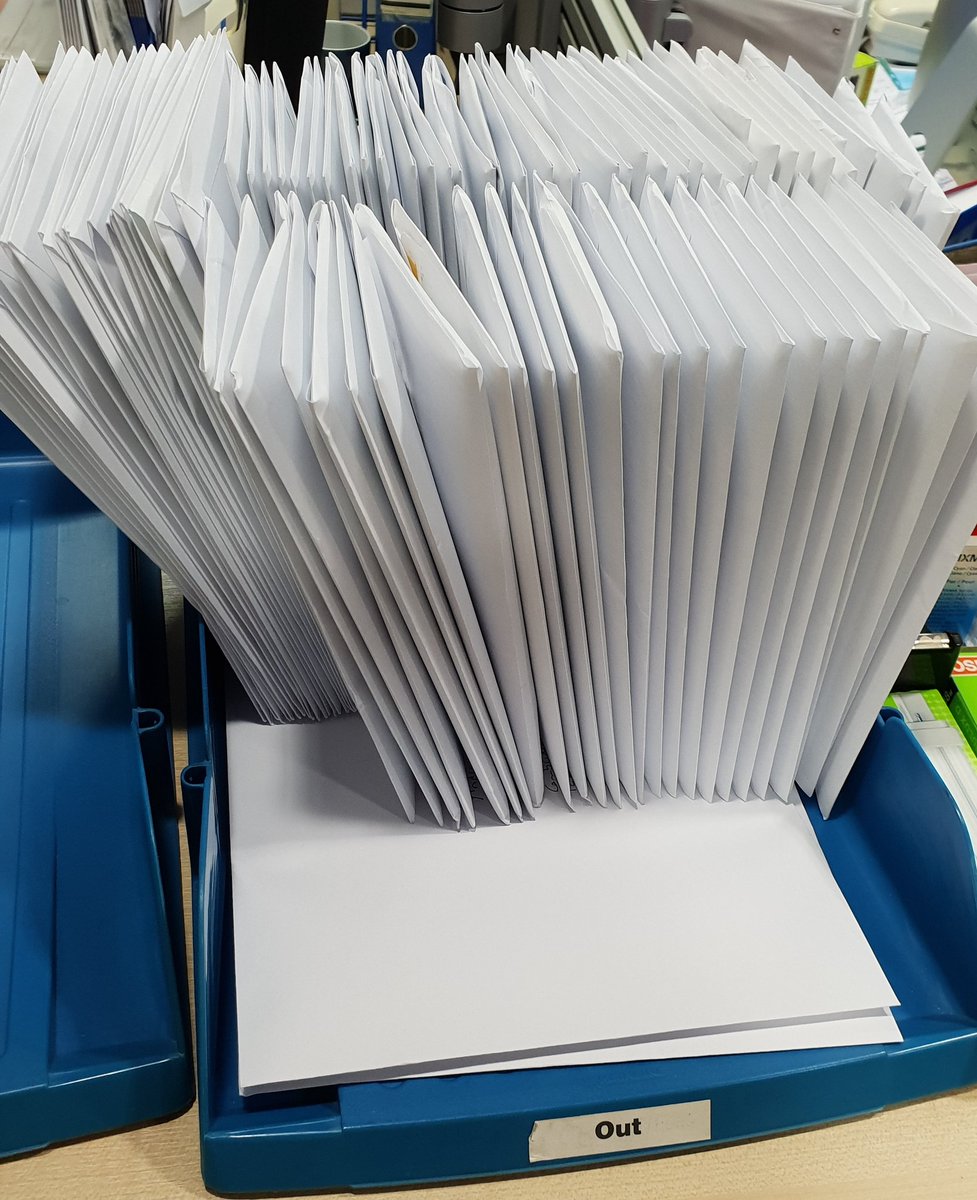 7th Sept 2018
Its been 18 months in preparation but its totally worth it, Fizzyo the platform for transforming physiotherapy for children with Cystic Fibrosis has the permission to GO Live! Information packs will be posted to applicants soon. We will be posting information packs over the coming days to eligable familes.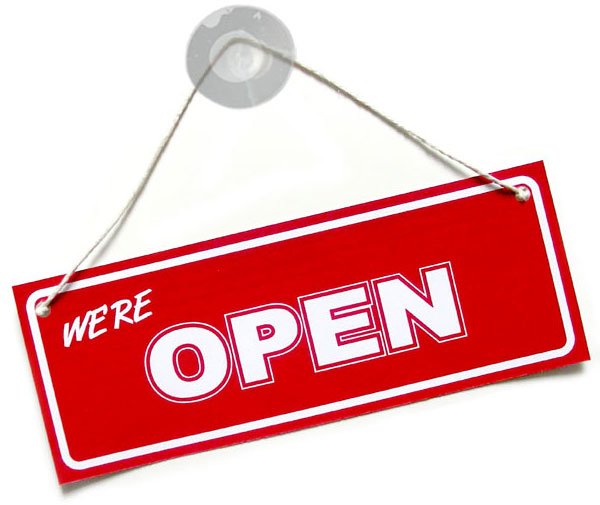 5th Sept 2018
Student Project Presentations Well done to our students Nils and Claudia who presented #Fizzyo preliminary work about the Fitbit physical activity and Fizzyo sensor ACT data. Vital work before we start the study, Thank you both.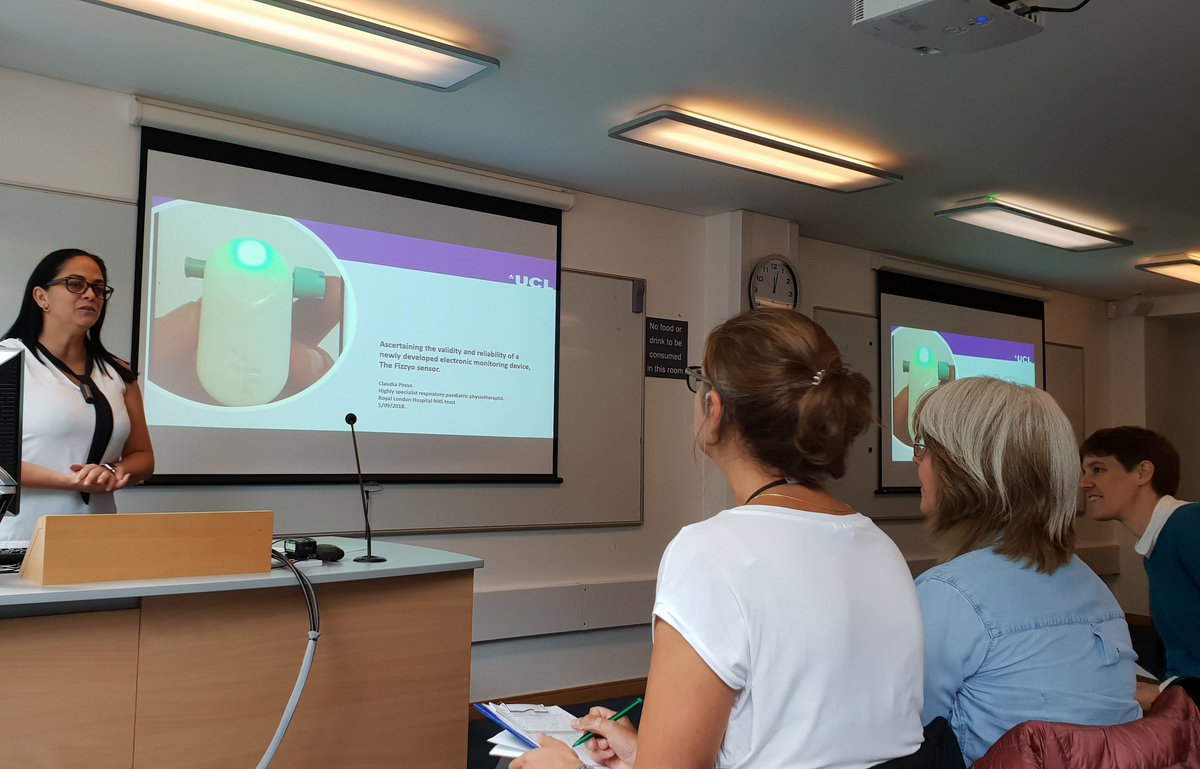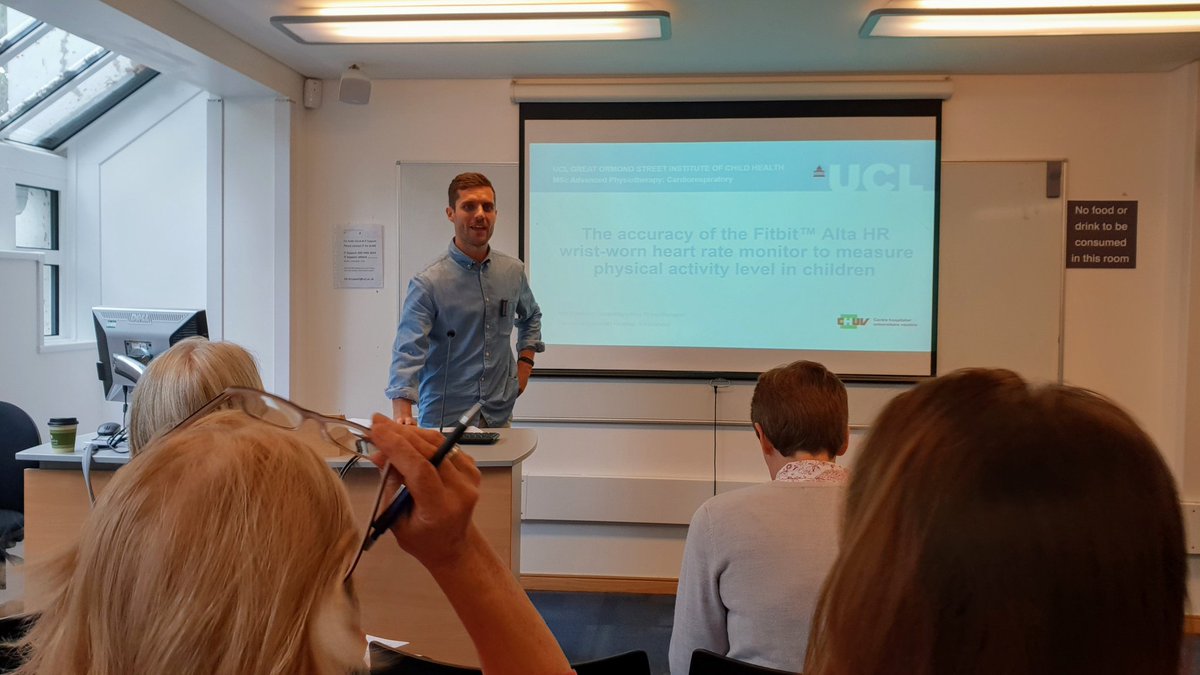 22nd Aug 2018
Its time to move to the live environment, Tim and Greg moving the infrastructure over to its final home on Azure Cloud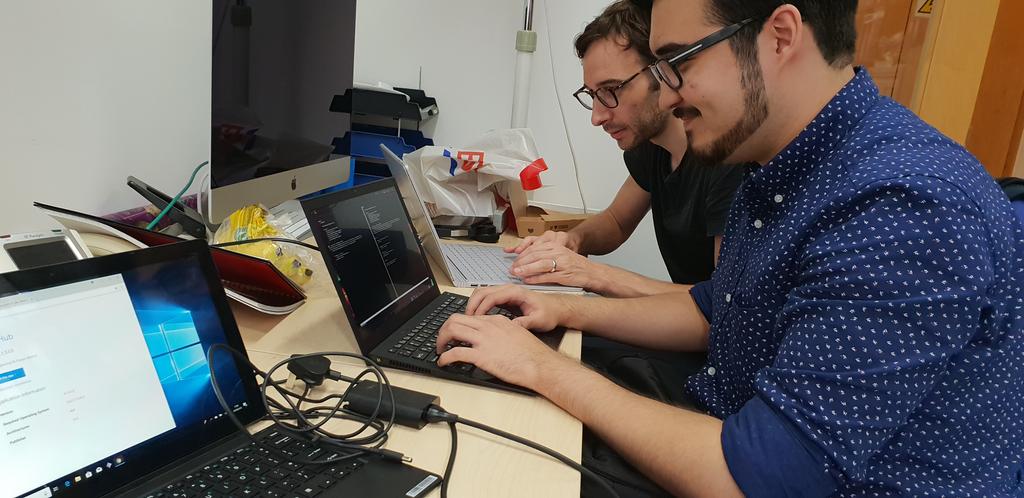 18th Aug 2018
Getting closer to approval for the Fizzyo trial, Still a few more steps to go, but the ethics committee are happy but its great progress from the team.

24th July 2018
UCL Computer Science Students games showcase to Cystic Fibrosis patients at Great Ormond Street Yesterday some visitors to @GreatOrmondSt had a demo of the #Fizzyo games. BIG thanks to Tom on Leopard ward, it was brilliant to see you enjoying physio! Big thanks as well to Tiernan a @uclcs student who has been working hard to debug the games.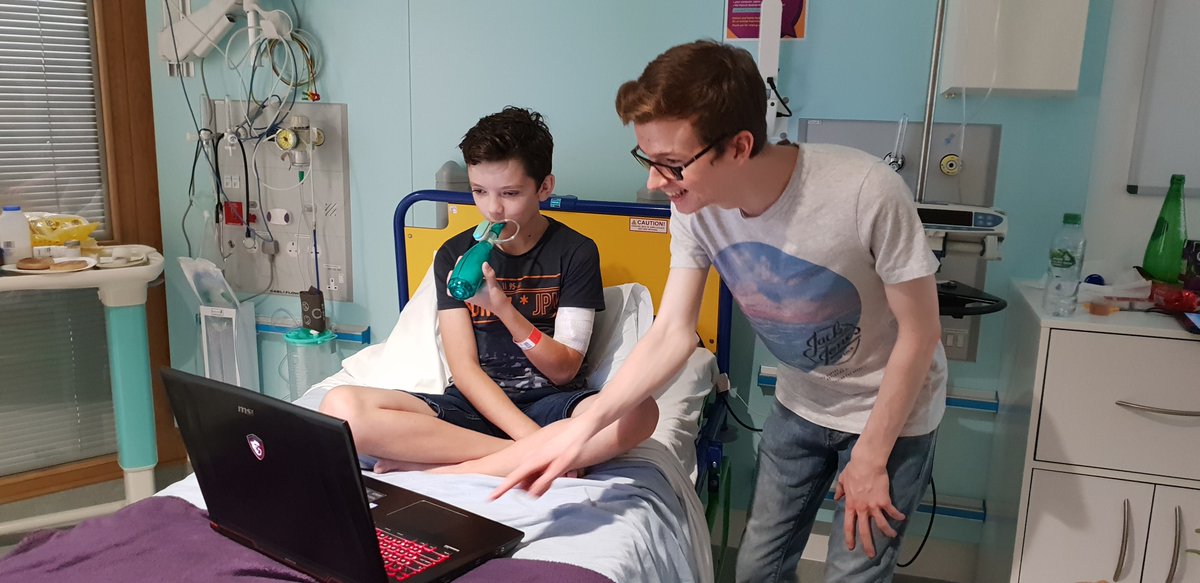 13th July 2018
Programming the Fizzyo Devices.. its a day of learning and fun for the Fizzuyo team 5th July 2018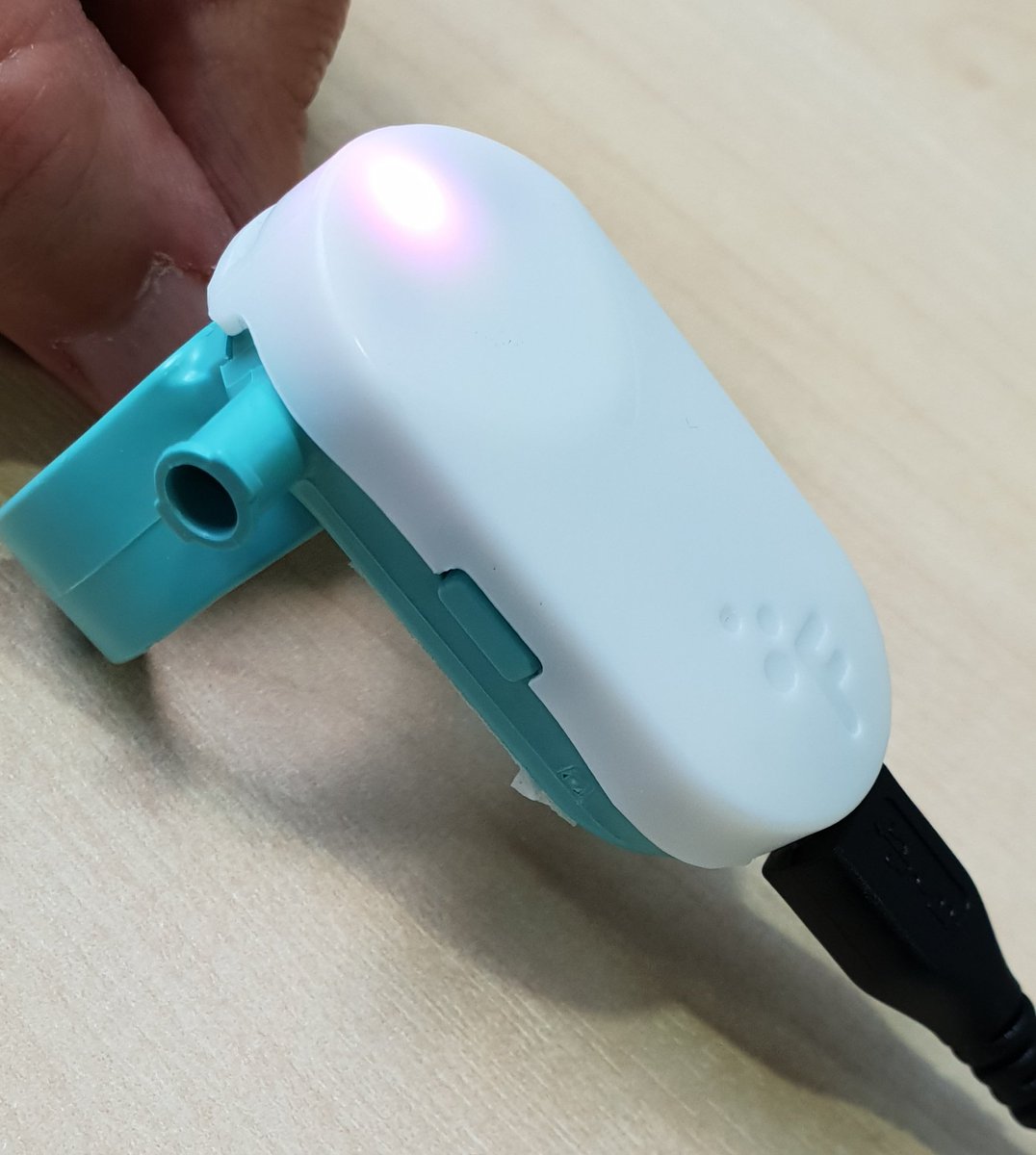 8th July 2018
Project Fizzyo reaching milestone for Patient Trial Go Live
3rd July 2018
Data Science and device testing the devices and services, exciting times and our devcies are being now setup and tested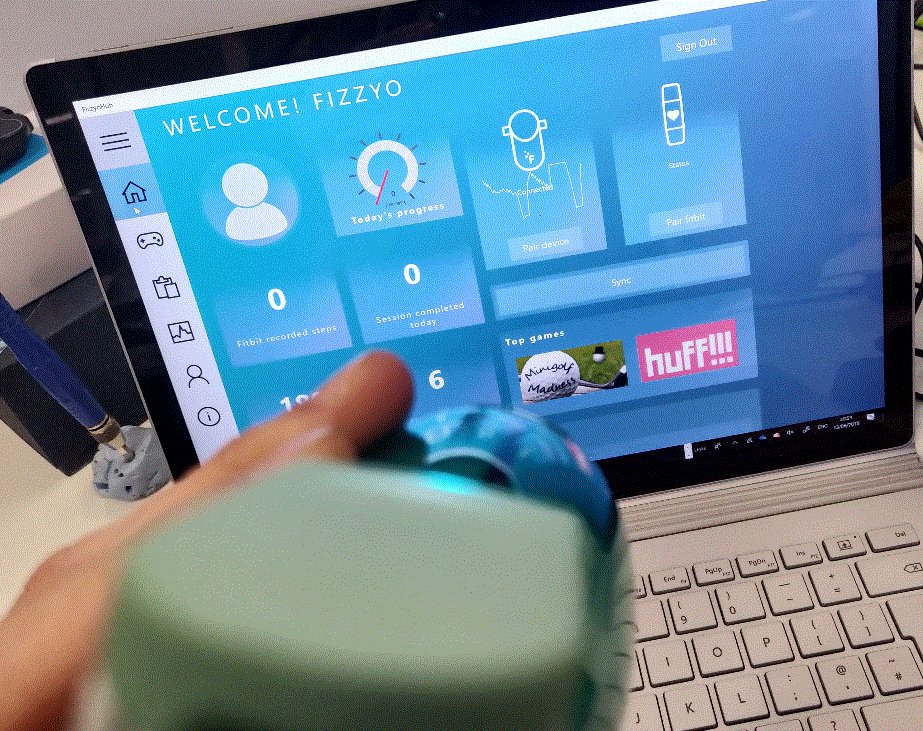 1st March 2018
UCL 1st Year Computer Science Students, are presenting their Fizzyo Game Concepts to the Fizzyo team.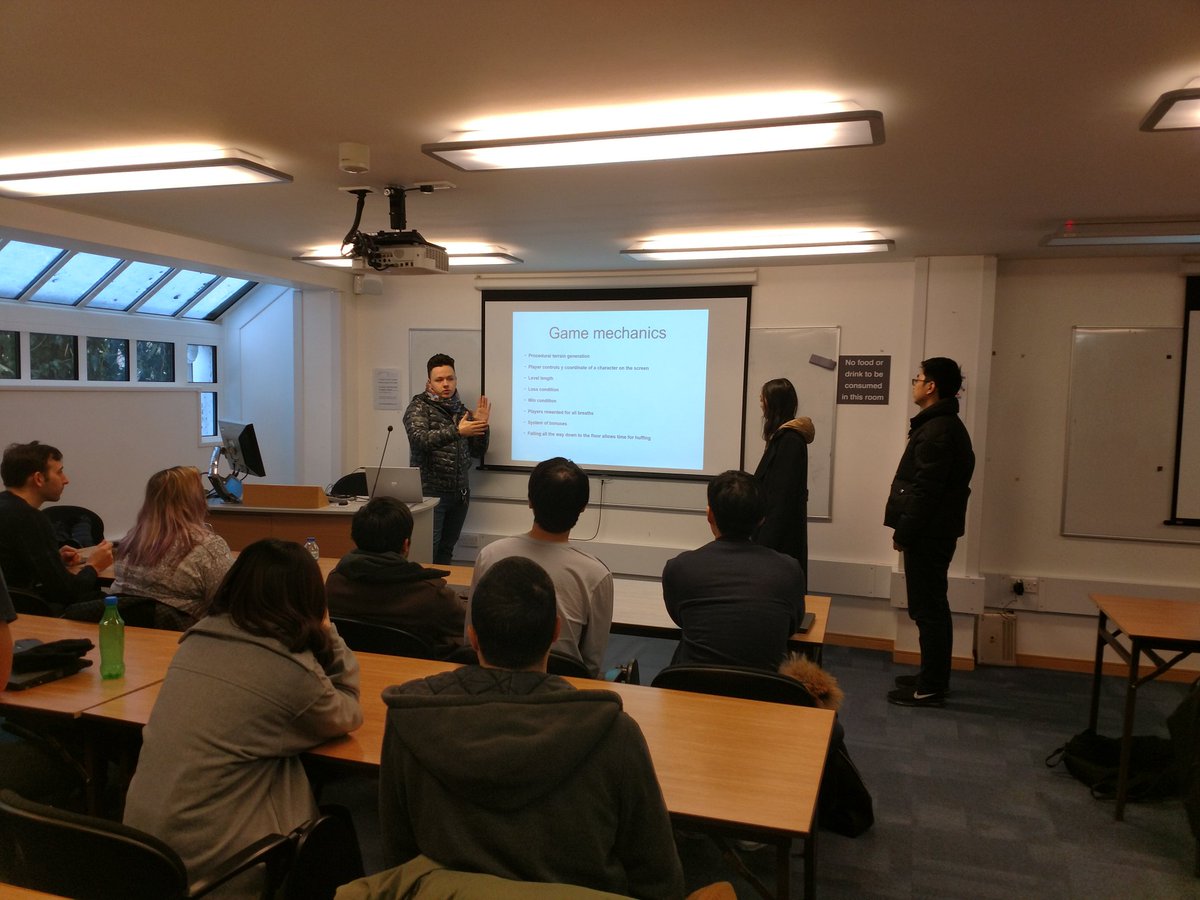 22nd May 2018
Project Fizzyo presenting the project at Microsoft AI and Health Summit @MicrosoftUK, @GreatOrmondSt TransformativeAI for health.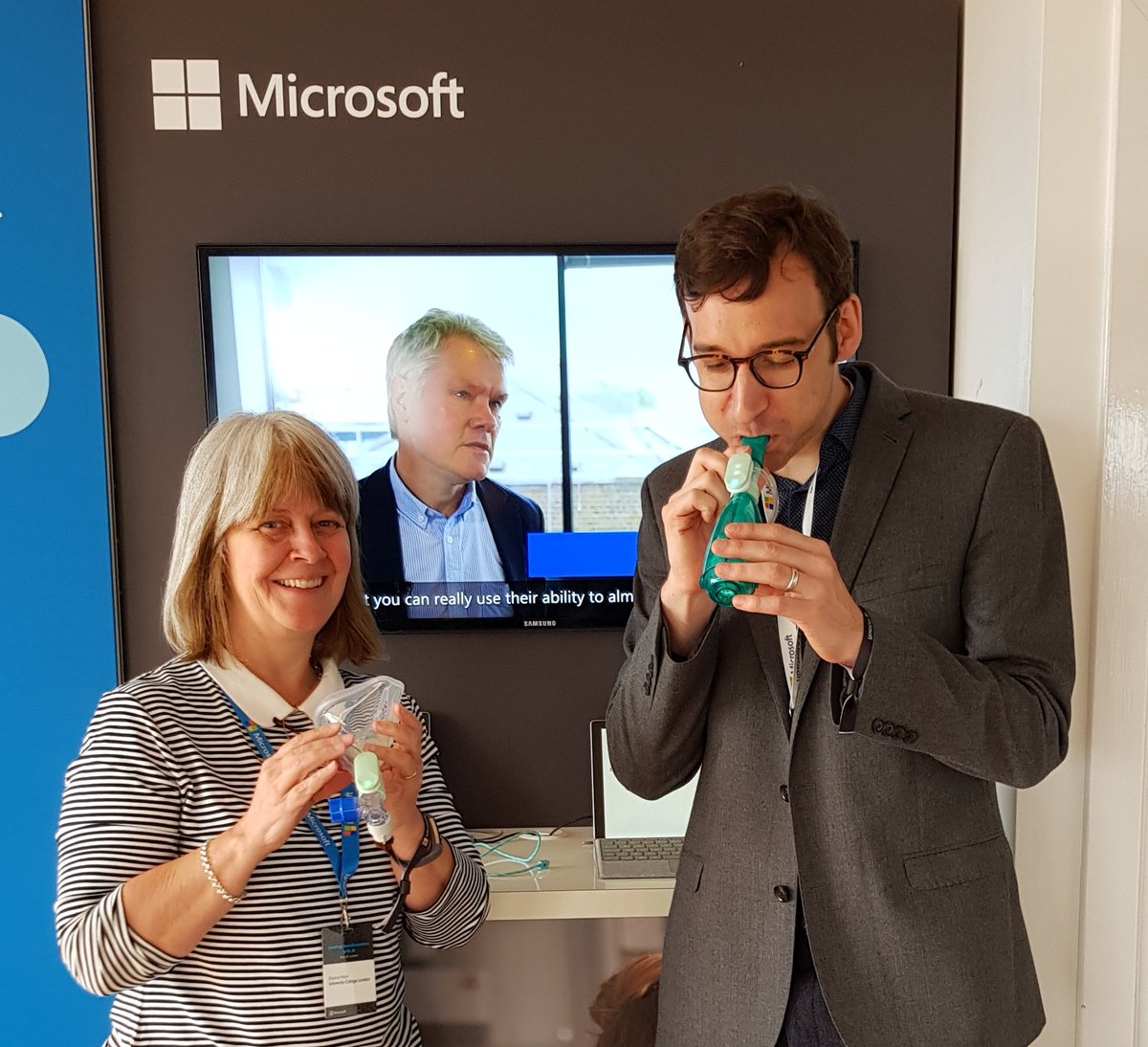 12th July 2017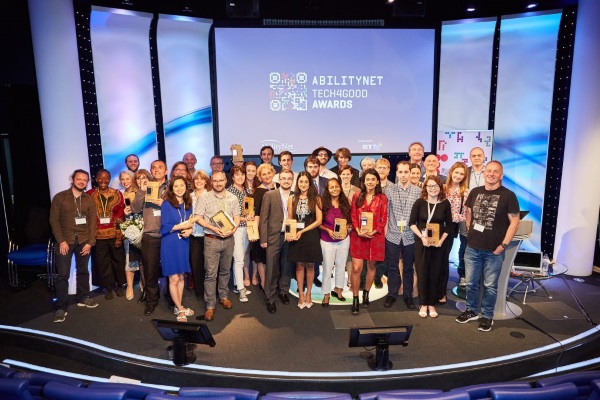 Project Fizzyo Announced as Winner of AbilityNet Tech4Good Award 2017 - Digital Health Award Both of Vicky Coxhead's sons have Cystic Fibrosis and because of this they have to do regular physio to keep infections at bay. She applied to feature on a a new BBC2 documentary asking for families with a problems to get in touchand was introduced to Haiyan Zhang, who volunteered to help. Haiyan works as Innovation Director at Microsoft Research in Cambridge. She enlisted the help of Creative Technologist Greg Saul to create a device that could take the boys' breaths and turn them into controls for a videogame. Together, with Lee Stott at Microsoft UK, they organised hackathons where volunteer designers and engineers from across the UK came along to make new video game experiences for the Coxhead boys. Tech4Good 2017 Winners
19th June 2017

We are proud to announce the that Fizzyo has been shortlisted as a finalists for this year's AbilityNet Tech4Good Awards 2017 – 32 amazing businesses, charities and individuals who use digital technology to make the world a better place. They have been shortlisted in eight categories but you can vote for your favourite to win the Tech4Good People's Award, which will be announced at our awards ceremony on 11 July. Tech4Good 2017 Finalist Shortlist
1st April 2017
Understand Game Play and how patients undertake Physio during a gaming session - Example of the Qubi Game Play Project Fizzyo.
Understand how to get started with the Project Fizzyo Project Fizzyo Source Control.
21st March 2017
D&AD Impact & Microsoft Present Innovative Technology For Good - Project Fizzyo
TOWN HALL SERIES: D&AD Impact & Microsoft Present Innovative Technology For Good from AdvertisingWeek on Vimeo.
21 Feb 2017
How IOT and data is changing lives